With snow, ice and other cold weather hazards, winter driving can be extremely dangerous. However, as a firm consisting of experienced auto and motorcycle accident attorneys, we had a question: Is winter driving really more dangerous than summer driving? We decided to take a look at the numbers and find out.
According to the National Highway Traffic Safety Administration (NHTSA), traffic accidents were responsible for over 66,000 U.S. death and 4.57 million injuries in 2011 and 2012. While the NHTSA report doesn't break down the injuries by season, it does include a quarterly breakdown of traffic fatalities. Surprisingly, the largest segment of traffic fatalities actually occurred during the summer months, between July and September. You can see how the numbers break down in our infographic below.
Safety Is Everyones' Responsibility
As shown, about half of the increased injuries are due to higher numbers of pedal cyclist and motorcyclist fatalities during the warmer months. The reason behind the other half of the increase, however, is unclear. Nevertheless, the message these numbers give is crystal clear: It's always important to drive safely! If you have questions or have been hurt in a car accident call us today at (319) 754-6400 or send us a message.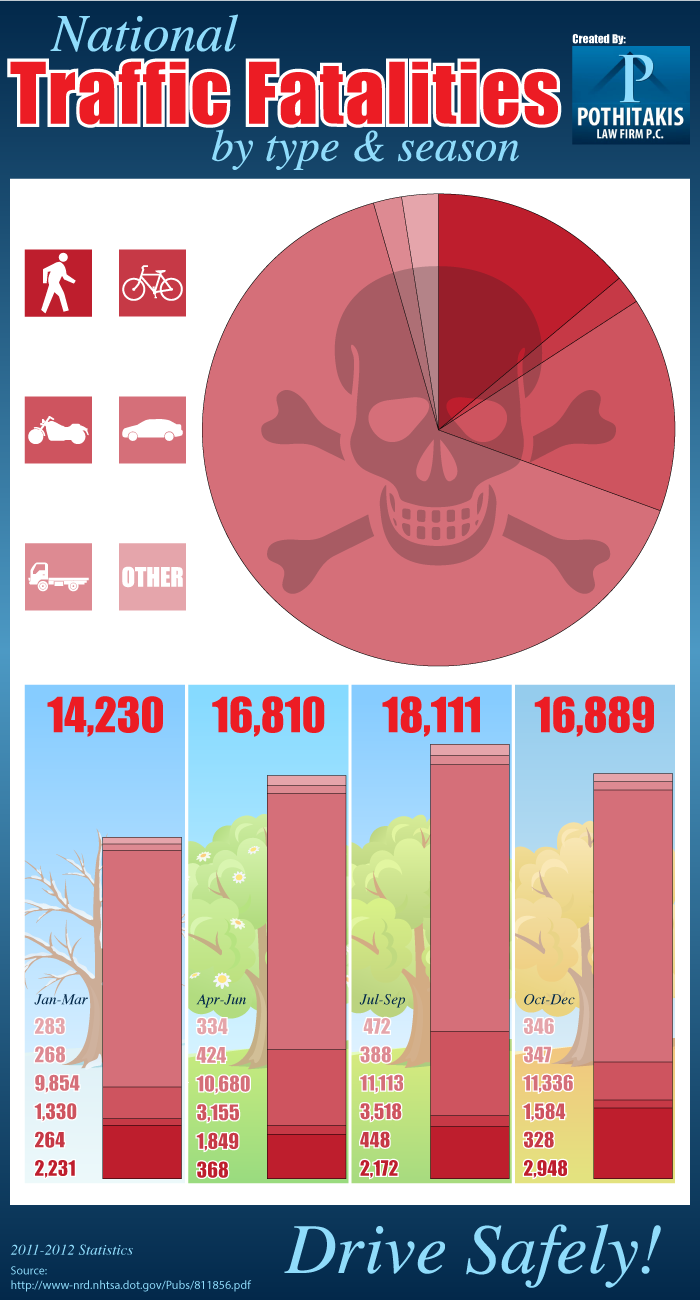 Source: