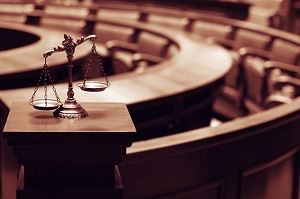 Knowing what to expect at a workers' compensation deposition can help claimants prepare for their hearing. Last year in Iowa, nearly 5,000 workers' compensations claims were filed with the state commission. While many of these claims were resolved quickly, other claims were disputed and had to go through a legal process. When there is a dispute about a case, the employee and employer (and typically its insurance company) follow a system similar to that of a district court. Both sides must prepare their case, attempt to settle, and go before a deciding party if they are unable to reach an agreement. Part of that process includes discovery and depositions. Discovery and depositions are both ways in which both sides can gather information about the case to help reach a settlement or prepare for a hearing. Many injured workers have little experience with the law and may feel overwhelmed when facing this process. However, an experienced lawyer can help navigate the process and prepare a thorough case to obtain the best possible outcome. Here, we discuss the information gathering process, your possible obligations, and how our legal team may be able to help.
What Is Discovery?
Discovery is "the formal process of exchanging information between the parties about the witnesses and evidence they'll present at trial," according to the American Bar Association. It can be obtained in the form of oral interviews, videotaped recordings, and written answers. Discovery serves two main purposes, which are:
It enables each side to know what evidence will be presented at trial.
It prevents "trial by ambush," where one side is surprised by evidence and cannot appropriately prepare a response.
During discovery, the lawyers for the employer and their insurance company will seek to gather personal, medical, employment, and other information they deem relevant to the workers' compensation claim. They will often ask for:
Medical records
Employment records
Education history
Witnesses to the accident or injury
Expert witnesses
Interrogatories (written questions and answers from the injured worker)
Any other documents pertinent to the case
Depositions
The injured worker may have to produce documentation to support his claims, and the answers to the interrogatories are considered to be offered under oath. Therefore, it is important to review these documents carefully. A skilled attorney can help employees gather the paperwork and draft appropriate answers to ensure their case is protected. Additionally, it may be necessary to participate in a deposition.
What Is a Workers' Compensation Deposition? What Can I Expect If I Have to Participate?
A deposition is a statement made under oath outside a courtroom. While it may feel more informal, the testimony given at a deposition can be used at trial. Often, the deposition is an oral interview, with both sides given the opportunity to ask questions. Depositions offer an opportunity to gather information and know what to expect from a witness at trial. The injured worker and other witnesses can be compelled to participate in a deposition, and it is very important to be prepared. An experienced attorney can help employees get ready for the deposition and can be present to offer advice and help during the event itself.
Follow These Helpful Rules for a Successful Deposition
To ensure the best results for your case, our legal team offers some rules to follow:
Listen carefully to the question.
Answer only the question. Do not offer any information beyond what was asked.
Tell the truth.
If a question does not make sense to you, you can ask for clarification or that it be restated. Do not answer a question you do not understand.
Do not talk over the top of the question. Take time between the question and when you start speaking. Pause.
Be kind and respectful to the other attorney.
Understand that you can take a break—just ask. Also, if you want to talk to your lawyer, you are permitted to do so.
If you have been injured at work, the experienced workers' compensation attorneys at the Pothitakis Law Firm, P.C., may be able to help you prepare your case and obtain the compensation you deserve. Take a moment to fill out our quick contact form on this page for a prompt response from a member of our team.