After a workplace accident, you may be wondering, "How long can you be on workers' compensation in Iowa?" In Iowa, there is not a limit on how long employees can receive benefits. Instead, victims can continue to claim workers' compensation benefits as long as they are affected by the workplace injury.
How Workers' Comp Claims Work in Iowa
If employees get work-related injuries or illnesses, they have 90 days to notify their employers of the injury or illness. The employer or his or her insurance company would then need to file a "First Report of Injury or Illness" report in the next four days.
After filing all necessary forms, injured or ill employees can then receive workers' compensation benefits.
Statutes of Limitations for Workers' Comp in Iowa
Workers should keep in mind that Iowa has a couple of statutes of limitations in place around workers' compensation benefits.
First, the two-year statute of limitations applies to initial benefits. Specifically, employees may not qualify for benefits if they don't receive them within two years from the date of the initial work-related incident. Employees must also file an application for arbitration within two years of the incident.
A three-year statute of limitations will apply to additional benefits. If employees have already received benefits, they will have three years as of the last payment to receive additional benefits.
The Types of Workers' Compensation Benefits Employees Can Receive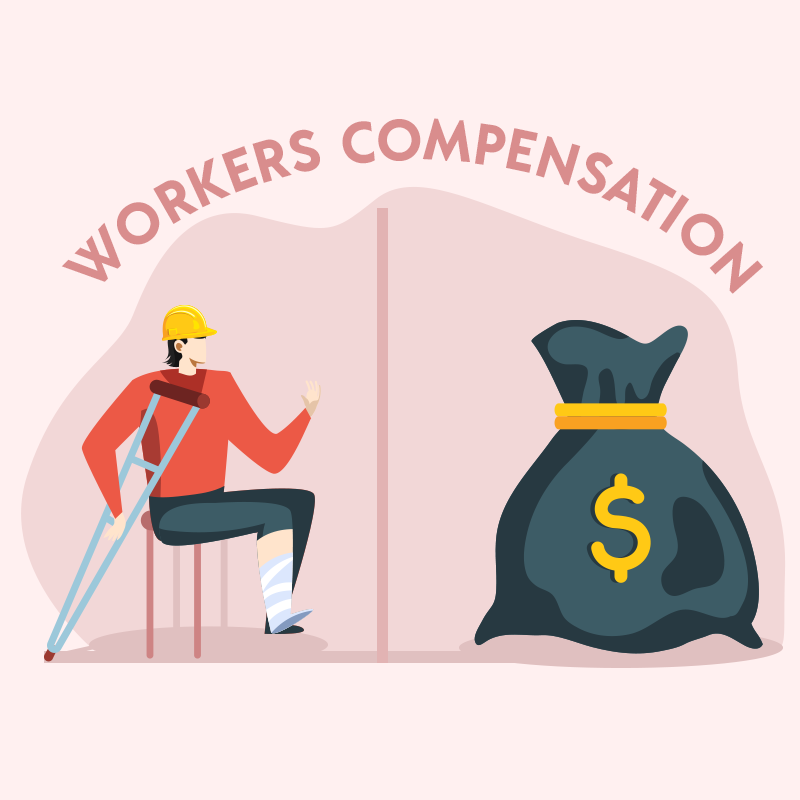 If an employee sustains an injury or develops an illness because of his or her job, he or she may be able to receive a number of workers' comp benefits in Iowa, including:
Medical Treatment
Workers' compensation benefits may cover medical care to treat an injury or illness, including the travel expenses required to visit and return from medical professionals for appointments.
Temporary Total Disability Payments
If a worker is unable to work because of a disability for more than three calendar days, he or she may be able to receive temporary total disability payments. If the disability lasts for over 14 days, the employee may also qualify for benefits for the three-day waiting period.
Temporary Partial Disability Payments
Sometimes, employees may sustain injuries that enable them to return to work, but in a different capacity and in roles with reduced pay. Temporary partial disability payments may help compensate for the difference in earnings.
Permanent Total Disability Benefits
Workers may be eligible to receive permanent total disability benefits if they are completely unable to work due to their injury or illness.
Lost Wages
If employees need to take time off of work to recover, workers' comp benefits may cover missed wages, along with other healing period benefits. Additionally, victims may be able to recover lost earning capacity on workers' compensation benefits.
Ongoing Medical Care
If an injury or illness requires long-term medical treatment, such as physical therapy, workers could receive benefits for ongoing care. Iowa enables employers to designate workers' compensation doctors for employees. However, employees can apply to Iowa's workers' comp commissioner to seek alternate care.
Adjuster Tricks to Keep in Mind
Workers need to understand that workers' compensation insurance adjusters aren't truly on their side. They work in the best interests of the company and will attempt to reach the lowest possible compensation amount.
The following are a few workers' comp adjuster tricks for claimants to avoid:
Requesting a Recorded Statement
Adjusters may ask for a recorded statement, which could entail the claimant providing a statement recorded by phone or video. However, work injury victims don't need to provide a recorded statement to receive benefits.
Hiring Investigators
Insurers may hire investigators to watch injured workers outside their homes and observe them on social media. This is why it's best for employees to avoid posting anything that might hurt their claims on social media or engage in other behavior at home that could lead adjusters to question the extent of the injury or illness.
What to Avoid Saying to Workers' Comp Doctors
To maximize the amount of potential workers' compensation, employees also need to avoid saying certain things. Some of what not to say to workers' comp doctors includes:
Exaggerating symptoms
Speaking negatively about the employer
Lies about injuries or the extent of them
By saying the right thing to workers' comp doctors, employees can begin receiving the proper diagnosis and treatment to start the recovery process. They'll also be able to support their injury claims when filing for workers' comp benefits.
How Long Can You Be on Workers' Compensation?
Generally, as long as employees continue to seek treatment for their work-related injury or illness and haven't achieved MMI, they will qualify indefinitely for workers' compensation benefits. Some states have a maximum of 12 to 24 months, but this isn't the case in Iowa. Our workers' compensation attorneys can help victims ensure they receive their benefits for as long as they are owed.